Dunellen Emergency Action (including Hurricanes and other Severe Weather)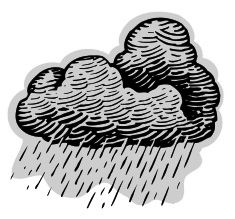 This page was originally created regarding Superstorm Sandy and has been updated.

General Severe Weather Preparation
Make sure to follow all the TOWN's recommendations.
Move cars off of the street.
Clear your gutters and remove leaves and debris from your curb & any nearby drains.
In areas prone to flooding, move cars to officially designated parking lots.
Check on your neighbors, especially the elderly and disabled to make sure they are safe.
Download the RED CROSS HURRICANE APP for up-to-date storm info
Check Dunellen411's FACEBOOK page for neighborhood postings regarding power outages, flooding, and street closings. (If you notice any dangerous situations such as downed wires, please call the police department first).
Do not call 911 UNLESS IT IS AN EMERGENCY (Do not call the police regarding loss of power, they have the same info you do. Call the Power Company… PSE&G's Customer Service line: 1-800-436-PSEG) – The NON-Emergency Number for the Police is 732-968-3000
If you are evacuating on your own, please let the police (732-968-3000) know where you are going and provide them an emergency contact number.
For STORM RELATED INFO, Dunellen residents can call (732) 968-3033 ext 126. In the past, shelters were Dunellen High School (400 First Street) and the Dunellen Fire House (231 South Madison Avenue).
Basic Disaster Supply Kit
Water, one gallon of water per person per day for at least three days, for drinking and sanitation
Food, at least a three-day supply of non-perishable food
Battery-powered or hand crank radio and a NOAA Weather Radio with tone alert and extra batteries for both
Flashlight and extra batteries
First aid kit
Whistle to signal for help
Dust mask to help filter contaminated air and plastic sheeting and duct tape to shelter-in-place
Moist towelettes, garbage bags and plastic ties for personal sanitation
Wrench or pliers to turn off utilities
Manual can opener for food
Local maps
Cell phone with chargers, inverter or solar charger
Source: http://www.ready.gov/build-a-kit
RESOURCES
---