Dunellen
… just about the swellest one mile of suburbia in all of New Jersey.
Established in 1887, the borough of Dunellen began as a train stop for the Elizabethtown and Somerville Railroad. If you are good at math, this means that this fine gal turned 125 in 2012 (in fact, Dunellen is exactly one year younger than that other Jersey Girl, the Statue of Liberty).

Looking for information regarding its government, and local organizations? Well, this is the place for it all! Check the event blog and calendar for upcoming community events. Of course, you can also get Dunellen 411 on your Twitter and Facebook feeds. Those social media accounts also have additional posts on high school sports, road closures, town trivia, events from neighboring towns, and more. (On FB, we've even reconnected a neighbor with her runaway hen!). In advance of a major storm, temporary administrators are added to make sure that the Dunellen 411 Facebook account is constantly monitored. Information regarding emergency storm action (Resource page originally created for Superstorm Sandy).
---
May 2014:
Dunellen High School ranked in top 5% of public high schools in the nation.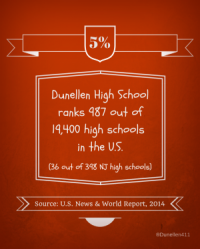 February 2014:
For winter weather alerts, please follow Dunellen411 on Facebook and Twitter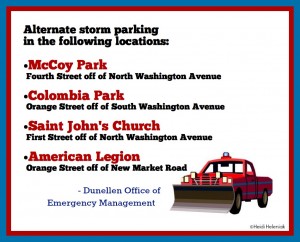 ---
December 2013: Event Calendar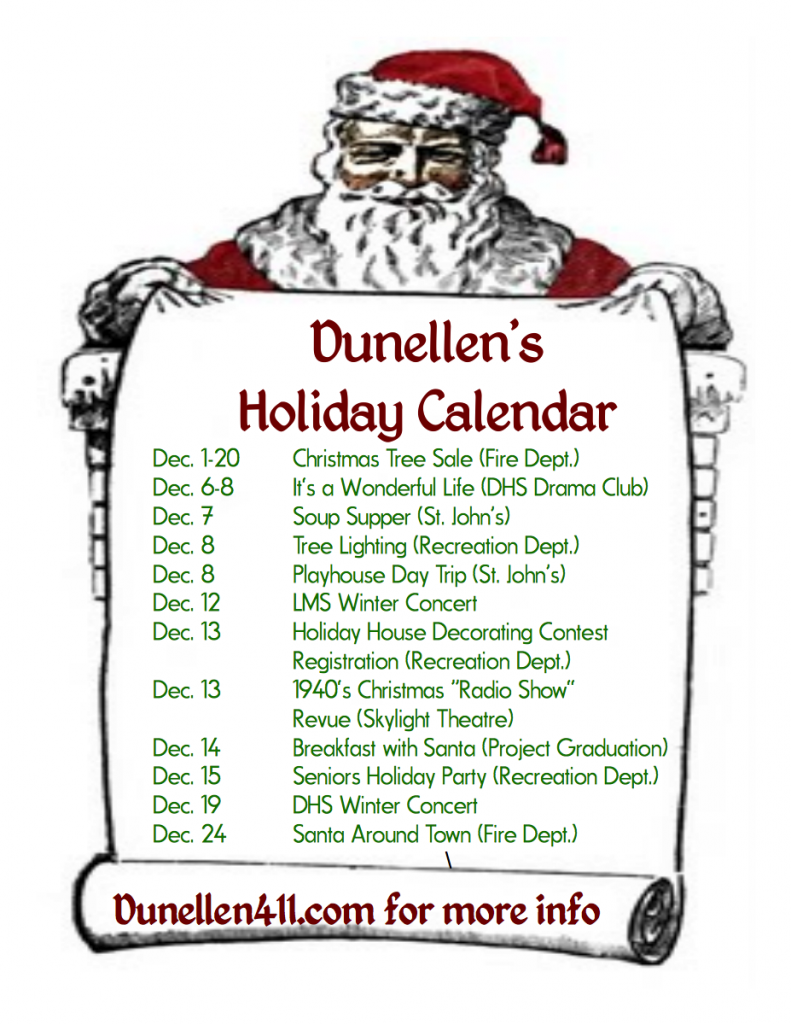 October 2013: 1st Annual Dunellen HarvestFest October 13, 2013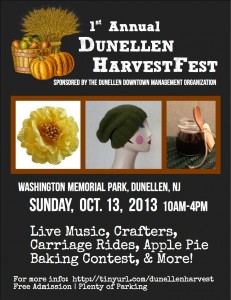 ---
September 2013: PSE&G installing taller utility poles on North Avenue (Rt 28), Dunellen
---
Memorial Day Celebration in Dunellen, NJ
U.S. Representative Rush Holt, guest speaker

---
May 2013: All Dunellen business owners/ managers and nonprofit leaders are invited to a Networking Party on May 14, 2013.
March 2013: Dunellen residents received the first bill from the newly founded Sanitary Sewer Utility. An open letter from the mayor explaining the reason for the utility's creation is posted on the borough website.
---
Dunellen is now a NJ Transit Village (as of August, 2012). To learn more, click here and here.
---
The annual Dunellen Street Fair organized by the rescue squad and fire department this fall was a great success.
---
If you would like to submit an event to be listed with D411, please use the contact form. Events will be posted on Facebook and added to this website's calendar.

is provided as a service by resident Heidi Heleniak
(PAY IT FORWARD)